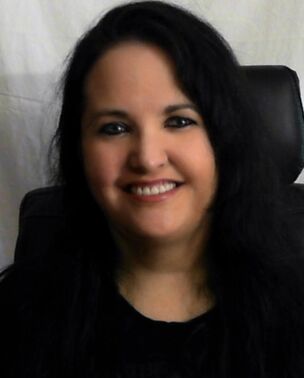 Hardcore MMO gamer, wife and mother to more hardcore gamers. :) Guild Leader and teamplayer. I enjoy learning everything I can about the games I play and sharing that knowledge with anyone who wants to know. I am a lore junkie, achievement hound and an unstoppable altoholic. Recent games include WildStar (obviously), Tera, WoW and SWToR. I have also played Skyforge, Dragomon Hunter, GW, GW2, TSW, Rift, Warhammer Online, LotRO, Neverwinter, Diablo 3, Aion, CoH/CoV, Champions Online and probably a few others that I can't think of right now. I play a little SMITE  and Hearthstone now and then and have an XBOX One that I enjoy Disney's Infinity on.
June of 2014 brought the launch of WildStar by Carbine Studios. The pre-beta wait is what originally brought me to the wiki. I wanted MORE information than I already had, if there was such a thing, and found nothing here. Still fixing that. Yes there are other nice wiki's out there, but I have always used Fandom for my other games, so as a loyal fan, I came here.
Since then, I have been working diligently daily (mostly evenings due to work) on filling in information and I am honored to have some very talented contributers join my team. I am also the Admin of both our Facebook and Twitter social media sites and continuously monitor both throughout the day. If you have any questions or concerns you would like to address with me, Wildstar Wiki or with Carbine Studios feel free to leave a message on my talk page or contact us via social media.
Thank you Carbine Studios for choosing WildStar WIki as your Official WildStar Wiki and for embracing our community. I look forward working with you and the Fandom community for a long time to come.
My favorite pages